> Home > Newsletters
Advertise with Broker's Best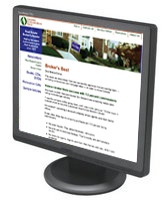 Reach your market
Broker's Best provides industry news and information to the most influential and engaged residential real estate brokers, owners, and managers.
Advertise
Banner ads build brand awareness through regular, ongoing contact with your best prospects. Each ad runs for four consecutive issues over a two-month period.
Learn more ...
Sponsor
Highly visible native placement, mirrors the format of Broker's Best editorial content and drives traffic to your website.
Learn more ...